Welcome to our Homepage.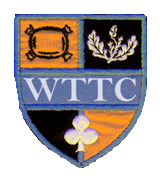 Based at the Woodmansterne Sports Club, we are a small welcoming club, regularly playing both friendly and competitive League games for players aged 18 or over.
For a location map please click the link above our address at the base of this page.
Guests are welcome on our Practice Sessions, which normally start at 8.00pm. All available dates are listed on the What's on Calendar which can be found on the top menu. Guests are expected to pay a nominal fee, provide their own equipment where possible, and should be appropriately dressed in non-white sports clothing and non-marking trainers.
Thank you for your interest in our club and if you would like any further information, please use the Contact us page, and we will endeavour to assist you in your enquiries.
You can find the Club at: Location Map
WOODMANSTERNE SPORTS CLUB
Woodmansterne Street,
Woodmansterne,
Surrey,
SM7 3NH
Download a Match Card HERE